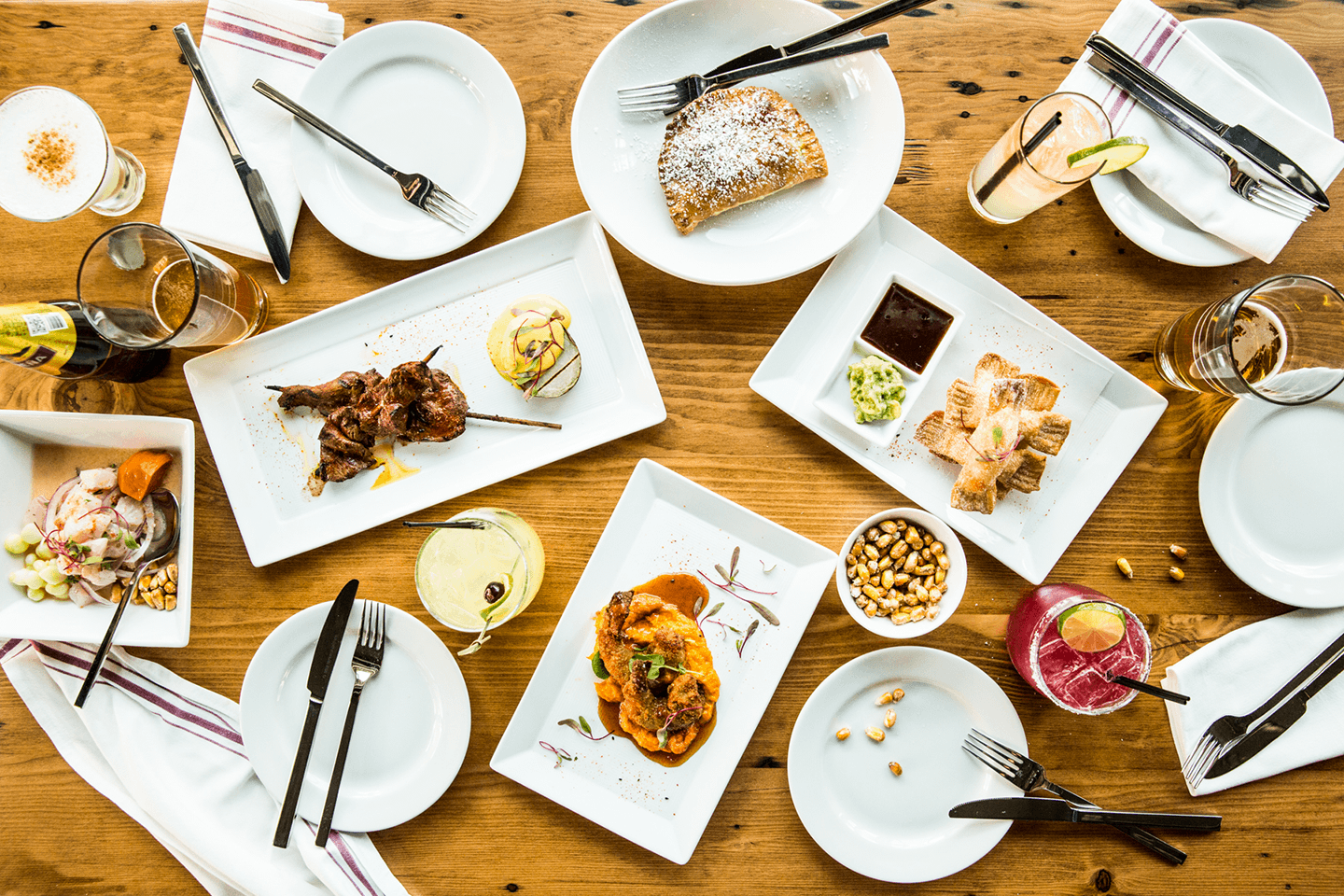 About
"The Altamirano Restaurant Group is committed to sharing authentic Latin American culture by creating unforgettable dishes using the freshest ingredients and innovative techniques, and providing customer service that exceeds expectations."
Meet Chef Carlos
Born in the mountainous coastal region of southern Peru, Chef Carlos Altamirano grew up surrounded by the country's vibrant spirit and developed an innate appreciation for Latin American culture. Working alongside his mother in her restaurant kitchen in Lima, he began his culinary career as a teen immersed in true Peruvian cuisine. Driven to share the traditions of Peru with the world, he moved to San Francisco in 1994.
It is in the Bay Area where Chef Altamirano trained under some of the region's most renowned and experienced chefs, including Reed Hearon of Rose Pistola and Restaurant Lulu; Robert Helstrom of Grand Café and Kuleto's; David and Ann Gingrass of Hawthorne Lane; and Bradley Ogden of One Market Restaurant. With this newfound wealth of experience and his continued love of Peruvian culture, Chef Altamirano sought to build a culinary empire of his own.
In January 2004, Chef Altamirano and his wife Shu Dai opened the doors to their very first Peruvian restaurant, Mochica, on Harrison Street in San Francisco's SOMA district. With the chef's natural understanding of classic Peruvian ingredients and a great respect for culinary technique, the restaurant quickly grew a dedicated following for offering an authentic yet contemporary Latin American experience, merging Chef Altamirano's traditional Peruvian upbringing with his elite training.In the fall of 2014 Mochica moved to a new, expanded location in the City's Potrero Hill district.
After the success of Mochica, the Altamirano family opened Piqueos in 2007, a popular Peruvian tapas bar in Bernal Heights. They later established La Costanera in 2009, a contemporary Peruvian restaurant overlooking the Pacific Ocean north of Half Moon Bay, Calif., representing the coastal cuisine of Latin America, which later went on to earn a Michelin star in 2012and 2013. In June 2015, Chef Altamirano opened Parada, a warm, approachable restaurant in Walnut Creek that is inspired by the outdoor market of his youth in Lima, Peru. Parada was followed by its little sister, Paradita, a fast-casual concept at Emeryville's Public Market in 2016, and the seafood-centric Barranco in Lafayette in 2017. The next concept is the fast-casual Sanguchon, which originally started as a successful food truck and will serve hearty sandwiches stuffed with classic and contemporary Peruvian ingredients in San Francisco's Mission District starting in the summer of 2019. All are supplied with the freshest ingredients from the family's rocoto pepper farm, Alta Farm, in Half Moon Bay, Calif.With a commitment to sharing authentic Latin American culture, creating unforgettable dishes through innovative techniques and using the freshest ingredients, Chef Altamirano has established himself as the acclaimed Bay Area authority on inspired Peruvian cuisine.